Northern Wisconsin Fishing
Seasoned anglers and novices alike enjoy testing their skills in the Minocqua area's lakes, rivers and streams. Most support a variety of fish, such as Northern Pike, Muskellunge, Large and Smallmouth Bass, Trout and Walleye, and most have public access.
Minocqua Area Fishing Report  12/05/2023
Off to a great early ice fishing season in the Lakeland area. Ice on smaller lakes and bays have reports of 4-6" of ice. Light snow, but not enough to hinder ice production when overnights got down into the low teens over the weekend. Anglers getting after it and reporting great success as the early ice has been a relief following a poor gun deer season.
Walleye: Excellent – Walleyes very active. This is a great time to hone your jigging skills as Walleyes reportedly chasing raps and spoons 4-6' off the bottom, at times 3-4 fish at a time. Most of this action occurring 1 ½ hours pre-dawn as well as the hour either side of dusk in 5-8' of water. Tip-ups of course scoring using suckers and shiners. But for some "reel" fun, try some jigging for these early ice season Walleye.
Northern Pike: Excellent – Also very active! Most anglers finding success with large, lively bait on tip-ups and Jaw Jackers! That same 5-8' depths with good weed cover. Don't be shy to hang 'em high! Big Pike reported with a 38 ½" St. Germain fish tops, but an equally impressive 37" caught by 10 yr old local legend Elija also iced. Not many do it, but also a great time to jig big pimples or large jigging raps for the Pike. Great fun on a rod and reel.
Crappies: Good – Where and when you can find. Most reports from anglers working shallow green weeds in 6-10'. One report from anglers tip-down fishing in 25' not able to keep up with 3 lines. Finesse not as important with early ice and good oxygen levels. Minnows or spoons tipped with waxies best.
Bluegills: Good – Most reports are of #'s, but feeling is as anglers get out on the less pressured waters we will hear more on size. The new Clam Tikka Flash has been a surprise hit on these aggressive Gills and Crappies in the smallest size. Otherwise, grubs, spikes and the old reliable teardrop is hard to beat early like this.
Not much for a Perch or Bass report, some being caught.
With such great action, don't throw caution to the wind. Spud your way across new ice, carry safety spikes, rope and wear floatation jackets or carry a floating cushion. We do have a 24-30 hour or so stretch of above freezing temps (32-45 degrees) before things cool off by Saturday (12/9). Shouldn't be enough to hurt, just enough to take snow cover off and require cleats to get around.
Popular Fishing Lakes
Some of the more popular fishing lakes favored by visitors and locals include, Big Arbor Vitae, Clear Carrol, Madeline, Squirrel and Squaw. Bassmaster recently named the Minocqua chain one of the 25 best bass lakes in America's central region and one of the top 100 in the nation. There are numerous wilderness sites for a quiet escape. Some good bets are the Willow Flowage Scenic Waters Area and the many lakes dimpling the Northern Highlands-American Legion State Forest.
Mid Lake, which has shallow water that warms quickly, is the place to be in spring, when Musky and Northern swim here to spawn.
Minocqua Chain Walleye Project
The Minocqua Chain is a 5,929-acre chain of lakes in Oneida County. The Chain includes Kawaguesaga, Minocqua, Jerome, Mid, Tomahawk, Little Tomahawk and Mud lakes, along with the Minocqua and Tomahawk thoroughfares. The Minocqua Chain forms the headwaters of the Tomahawk River and is part of the Upper Wisconsin River watershed. Tomahawk (3,462 acres), Minocqua (1,339 acres) and Kawaguesaga (700 acres) are the largest lakes of the Chain and provide the majority of the Walleye spawning habitat.
The adult walleye population and natural reproduction of the Minocqua Chain of Lakes in Oneida County has experienced a substantial decline since the early 1990s because of low recruitment of young fish into the population. The Minocqua chain currently has catch and release walleye regulations through the 2024-2025 fishing season. 
Read more
The Minocqua Chain has been named one of the top 25 Bass fishing hotspots by Bassmaster. Find the Fish
Looking for that 'one for the wall'? The musky is the ultimate trophy & Minocqua area lakes are the right place to find... Find the Fish
One of the most sought fish in the Minocqua area, Walleye are ideal for trying your hand at making a shore lunch. Find the Fish
FISHING BOAT RENTALS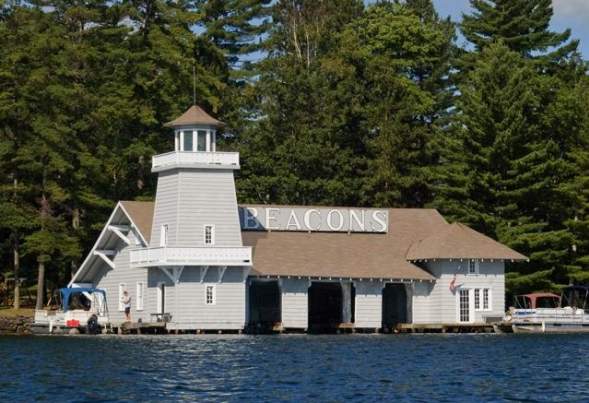 The Beacons of Minocqua Lakefront Resort and Suites is the northwoods year round vacation destination. Nestled within 13 acres of pine-scented trees and peaceful shores, The Beacons provides a relaxed, serene haven for our guests. With its remarkable... Read More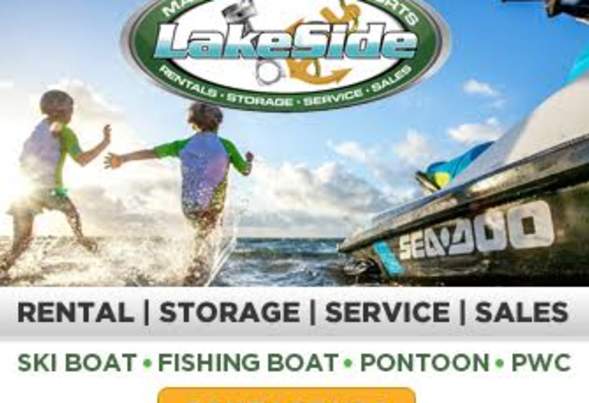 Lakeside Rentals, Storage has everything you need for great fun in the sun! From boat rentals to other water toy needs, we have you covered! Lakeside is also a certified full service marina. Our mechanics are Marine Mechanics Institute Certified so... Read More


The fish are caught. They are all cleaned and ready for cooking. Now, how are you going to prepare them? What will you use to complement the flavors of the fish? Here are some tasty ideas...


If you enjoy fishing, don't let the snow and ice slow you down. Ice fishing in the Minocqua area is a great way to enjoy the outdoors during the winter months.