Employment Opportunities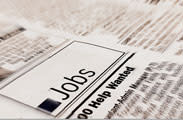 Employment Opportunities offered by Let's Minocqua Partners
Please contact business directly for details. 
Kim Swisher Communications   2/3/2021
KSC is seeking an Administrative Assistant to manage our office, serve our clients, and keep our team well organized.
We Are Looking For
Proven experience in an administrative support role is a plus
Proficient using Microsoft Office including Outlook, Excel and Word
Excellent time management skills with the ability to prioritize workload
Exceptional proofreading skills and keen attention to detail
Strong written and verbal communication skills
Ability to work independently as well as collaborate with the team
Willingness to learn new skills and contribute to a positive work environment
Familiarity with Zoom a plus
Who We Are
Kim Swisher Communications, LLC. (KSC), is a boutique public relations and digital communications firm located in Eagle River. Founded in 2013, we serve small businesses, non-profit organizations, Tribal governments and organizations, and educational institutions. Since our inception, we have remained focused on serving our clients, and maintaining a fun and fair work environment.
We serve our clients ~ and each other ~ with respect, empathy, and open and honest communication.
Overview
We are seeking a team member who is well organized, and who is comfortable collaborating and working independently, as there will be times you'll be alone at the office.
Our new colleague needs to be capable of searching for accurate information on the internet, possess excellent time management skills, and work well with a variety of artistic personalities.
Our office hours are Monday thru Thursday from 9:00 am to 4:00 pm. There have been occasions that we worked an evening, Friday or weekend in order to meet a client deadline.
Prior to the pandemic, we traveled twice a year to assist clients at events they were hosting, most frequently to Green Bay, Madison or Milwaukee. This was not done in 2020, but could resume in 2021 or 2022.
Prior to the pandemic, some team members occasionally worked remotely. Since the pandemic, the majority of our team has been working from home. This position is based at our office, and accommodations will be made for remote working until it is appropriate to return to the office.
We have an unwavering commitment to our clients, and seek a colleague who will support our efforts.
What You Will Do
Answer phone and handle emails
Collect and bring mail to and from the post office
Be a point of contact for clients and team members
Maintain office supplies and equipment inventory lists
Maintain office calendars and team timesheets
Take meeting notes and craft client meeting minutes
Assist with client reporting as needed
Maintain updated contact lists for clients
Proofread client work
Assist colleagues with managing client Facebook and Instagram pages as needed
Provide support and backup to owner as needed
What We Offer
Appreciation 
Nine paid holidays
Accrual of paid personal time off (PTO) each month
Employer IRA
Tuition Reimbursement
And more
This position has a pay range of $13 to $15 per hour, depending on experience. There is opportunity for advancement.
Interested? Explore our website – kimswisher.com. If you're intrigued and capable, we would like to hear from you!
Email us at info@kimswisher.com. In your cover letter, share your interest and expectations, provide an overview of who you are, include your resume and salary expectations, and provide a few references.
Please, no phone calls.
**********************************************************************************************************************
Coffen Construction, Minocqua  2/3/2021
Office Manager / Accountant
Office Manager / Accountant We are looking for a full time 30+ hours / week person to work in our Minocqua office and model home. Responsibilities will include: Payroll; payables (receiving, entering, and paying); customer accounting and billing; quarterly tax statements; yearly tax statements, unemployment reports; bank statements; phone and in person customer greeting and communication. Qualifications: Must be pleasant and organized, have 2 years office experience; self-motivated; have accounting experience with "Quickbooks"; be familiar with Microsoft Office programs (Excel; Word; some Power-Point and Publisher). Any college degrees or certificates in above will compensate experience. Please contact: Coffen Construction, Inc. 7563 Hwy. 51 Minocqua, WI. 54548 Mail your resume to above address or email to: robinc@coffenconstruction.com
(No Phone Calls Please)
*******************************************************************************************************************
Northern Highland American Legion State Forest
Seasonal Job Opportunities
The Northern Highland American Legion State Forest has the following employment opportunities.  If you are friendly, dependable, and able to work on teams and independently we urge you to apply. 
Visitor Services Associate – Customer service in campground visitor stations at Clear Lake and Crystal Lake.  $12/hour
Parks and Recreation Specialist (Campground Resident Manager) – Live and work in remote campgrounds.  Maintain facilities and register campers.  $13/hour
Facility Repair Worker – Maintain property facilities focusing on campgrounds, picnic areas, and beaches. $13/hour
Facility Repair Worker – Advanced – Skilled facility maintenance and equipment operations in recreation areas.  $14.50/hour
Send cover letter, resume, and references to:
or
NHAL State Forest
Attn:  Joe Fieweger
4125 Forest Headquarters Rd
                                                                                                                   Boulder Junction, WI 54512                                                                                                                                                                                                        
**********************************************************************************************************************************
ETCO Electric Supply, Inc. - Warehouse Associate Job Posting 1/12/2021
Warehouse Associate
Full Time – Hourly
8791 Frank Drive
Minocqua, WI
SUMMARY:  This will be a full-time hourly position. Warehouse Associates are responsible for order pulling, shipping & receiving, putting product away, handling and preparing product for shipment, and maintaining a safe, clean and orderly work environment.
PRIMARY DUTIES AND RESPONSIBILITIES:
Accurately pull material from location to fill each order
Pack, label and put filled orders in proper locations for delivery or pickup
Operate forklift, wire pulling machines and hand tools in order to fill orders
Handle calls for warehouse when needed
Use computer to check on status, availability and location of product
Notify inventory control about shortages or overages in inventory
Load/unload delivery trucks as needed
Work with fellow branch associates frequently to communicate how product should be loaded and to learn of any problems or concerns
Maintain clean and orderly work environment
Perform any other duties as assigned
QUALIFICATIONS AND REQUIREMENTS:
High School Education or equivalent Required
Valid Driver's License Required
Basic product and warehouse/delivery knowledge would be a plus
Attention to detail, with good organizational skills
Strong interpersonal, customer service and communication skills
Physical ability to lift 50-75 lbs. on a regular basis, and up to 100 lbs. on an occasional basis
Prior computer knowledge, experience and skills helpful
BENEFITS:
Medical, Dental and Vision Insurance
ST & LT Disability Insurance
Life and AD&D Insurance
401(k) Retirement Plan with company match
Paid holidays and PTO
****Please email your resume to: hr@etcoelectric.com
ETCO Electric Supply, Inc. is an equal opportunity employer and all qualified applicants will receive consideration for employment without regard to race, color, religion, sex, national origin, disability status, protected veteran status, or any other characteristic protected by law.
*********************************************************************************************************************************
Minocqua Winter Park
Chalet Staff: Winter 2021
Chalet Staff are customer-facing: they sell trail and tubing passes and merchandise to our guests, answer their questions, work special events events, refer guests to the Ski Shop, or superior MWP staff when necessary, and generally provide for a friendly, helpful atmosphere for our 10,000+ guests. Other responsibilities include: cleaning & restocking bathrooms, vacuuming and sweeping floors, shoveling snow, and other duties as assigned by management.  
Tubing Hill Staff:
Located outside the chalet on Squirrel Hill, our Tubing Hill Staff assist our guests by doing the following customer-facing tasks: set-up the tubing hill before each tubing session, enforce all tubing hill rules and limits, confirm tubing passes have been purchased, connect tubers to the lift assisted tow rope, monitor for proper tow rope disconnection, marshal guests down the tubing hill in a safe order, help clear the bottom of the tubing run, shovel and or clear snow in specific locations, assist with tow rope reconnections, maintain radio contact with other staff, and other duties as assigned by management. Tubing staff are expected to know how to dress for and operate in all weather.
If interested, please call 715-356-3309 and speak with the Chalet Manager or email to mark.stuber@minocquawinterpark.org