Employment Opportunities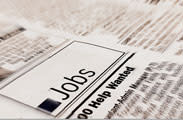 Employment Opportunities offered by Let's Minocqua Partners
Please contact business directly for details. 
ETCO Electric Supply, Inc. - Warehouse Associate Job Posting 1/12/2021
Warehouse Associate
Full Time – Hourly
8791 Frank Drive
Minocqua, WI
SUMMARY:  This will be a full-time hourly position. Warehouse Associates are responsible for order pulling, shipping & receiving, putting product away, handling and preparing product for shipment, and maintaining a safe, clean and orderly work environment.
PRIMARY DUTIES AND RESPONSIBILITIES:
Accurately pull material from location to fill each order
Pack, label and put filled orders in proper locations for delivery or pickup
Operate forklift, wire pulling machines and hand tools in order to fill orders
Handle calls for warehouse when needed
Use computer to check on status, availability and location of product
Notify inventory control about shortages or overages in inventory
Load/unload delivery trucks as needed
Work with fellow branch associates frequently to communicate how product should be loaded and to learn of any problems or concerns
Maintain clean and orderly work environment
Perform any other duties as assigned
QUALIFICATIONS AND REQUIREMENTS:
High School Education or equivalent Required
Valid Driver's License Required
Basic product and warehouse/delivery knowledge would be a plus
Attention to detail, with good organizational skills
Strong interpersonal, customer service and communication skills
Physical ability to lift 50-75 lbs. on a regular basis, and up to 100 lbs. on an occasional basis
Prior computer knowledge, experience and skills helpful
BENEFITS:
Medical, Dental and Vision Insurance
ST & LT Disability Insurance
Life and AD&D Insurance
401(k) Retirement Plan with company match
Paid holidays and PTO
****Please email your resume to: hr@etcoelectric.com
ETCO Electric Supply, Inc. is an equal opportunity employer and all qualified applicants will receive consideration for employment without regard to race, color, religion, sex, national origin, disability status, protected veteran status, or any other characteristic protected by law.
*********************************************************************************************************************************
Minocqua Winter Park
Chalet Staff: Winter 2021
Chalet Staff are customer-facing: they sell trail and tubing passes and merchandise to our guests, answer their questions, work special events events, refer guests to the Ski Shop, or superior MWP staff when necessary, and generally provide for a friendly, helpful atmosphere for our 10,000+ guests. Other responsibilities include: cleaning & restocking bathrooms, vacuuming and sweeping floors, shoveling snow, and other duties as assigned by management.  
Tubing Hill Staff:
Located outside the chalet on Squirrel Hill, our Tubing Hill Staff assist our guests by doing the following customer-facing tasks: set-up the tubing hill before each tubing session, enforce all tubing hill rules and limits, confirm tubing passes have been purchased, connect tubers to the lift assisted tow rope, monitor for proper tow rope disconnection, marshal guests down the tubing hill in a safe order, help clear the bottom of the tubing run, shovel and or clear snow in specific locations, assist with tow rope reconnections, maintain radio contact with other staff, and other duties as assigned by management. Tubing staff are expected to know how to dress for and operate in all weather.
If interested, please call 715-356-3309 and speak with the Chalet Manager or email to mark.stuber@minocquawinterpark.org