Minocqua 4th of July Celebration
Presented by: Let's Minocqua Visitors Bureau + Chamber of Commerce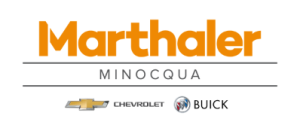 From barbeques to boating and family time to fireworks, however, you are looking to spend the 4th of July, the Minocqua area is the quintessential place to celebrate. The annual Independence...
Kiddie Parade
3:45 pm- meet in front of Redman Realty
 
Vintage Military Plane Flyover
4:00 pm- Downtown Minocqua
Parade
4:00 pm- Downtown Minocqua
Min-Aqua Bats Show
7:00 pm- Aqua Bowl
Fireworks over Lake Minocqua
Presented by the Town of Minocqua & Let's Minocqua
Dark- Torpy Park
**This is the preliminary schedule. Check back for more events, activities, and updates that may be added to this schedule.
Share Your 4th of July Memories! #LetsMinocqua

4th of July Photo Gallery


Celebrate the 4th of July in Minocqua by decorating your parade entry & showing off your creativity to this year's theme of Old Fashioned Fourth! You have until noon on June 27th to get your...