Minocqua Area Water Sports
Vilas and Oneida counties have one of the largest concentrations of water bodies in the world. So, take your pick of lakes and rivers and head out to view the Northwoods from an entirely different angle.
Hundreds of area lakes offer endless opportunities for water-lovers to swim, sail, water ski, boat and pontoon. And, if you don't have your own water transportation, rentals are readily available.

Many area lodging options offer direct access to docks and swimming areas. Public beaches are also plentiful in the area, including Torpy Park in downtown Minocqua, Brandy Lake Park in Woodruff and nine designated swimming beaches in the Northern Highland - American Legion (NH-AL) State Forest.
The majority of area lakes have public boat landings, but some do not, or are no-motor lakes. Check with the Visitors Center or your lodging hosts before you make plans.
Due to the increasing threat to our natural water resources by the spread of aquatic invasive species, please plan to inspect, clean and disinfect your boat, trailer and equipment before you launch to ensure you are not transporting invasive plants or animals.
x
Must Try Water
Sports
Welcome to the Minocqua area with 2,300 bodies of fresh water, the highest concentration in the world.
Read More
Seasoned anglers and novices alike enjoy testing their skills in the Minocqua area's lakes, rivers and streams....
Read More
Boat Rentals
& More
All the gear you'll need to enjoy the water & woods of the Minocqua area. Want an expert experience? Book a tour.
Book Now
All About The Water
Can't get enough of the water? There's more to do than boating.
Water Ski Show
Join the Min-Aqua Bats for a display of daring dos and graceful performances at the Aqua Bowl on Lake Minocqua every Wednesday, Friday and Sunday, at 7 p.m., mid-June through mid-August. Originating in 1950, the Min-Aqua Bats are the oldest non-profit amateur water ski club in the nation, making them a Northwoods tradition.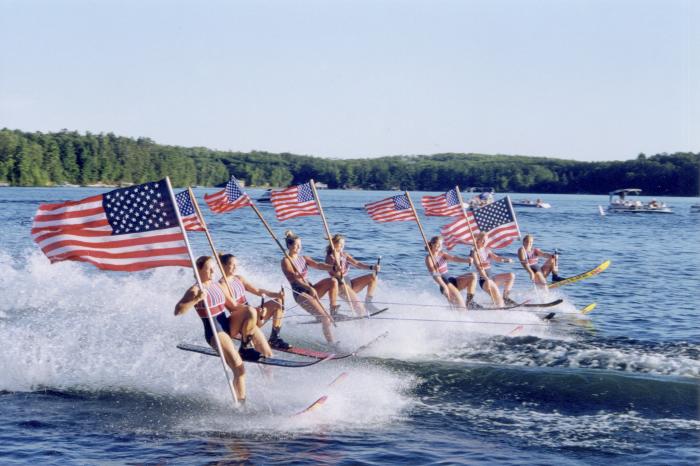 Blog: 
Let's start with the fact that it's all about the water. The fresh air, hospitality and great food are important, but let's face it ... we come for the water. To be in it, on it or see it. Thanks to the glaciers of ages past, the Minocqua area has the highest concentration of lakes in the world. Everywhere you turn, people are out enjoying the fun. It's good for the soul, being witness to such joy.
Read More