From barbeques to boating and family time to fireworks, however, you are looking to spend the 4th of July, the Minocqua area is the quintessential place to celebrate. The annual Independence Day festivities always occur on July 4th in downtown Minocqua and is one of the most popular celebrations in the Northwoods.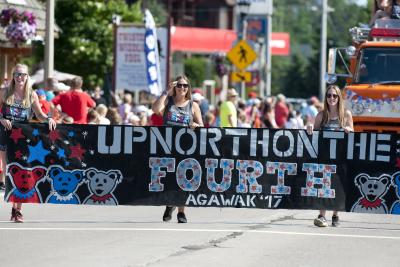 The Parade:
The chairs start lining the shady side of Oneida Street at 6 am in anticipation of the afternoon parade. Save your seat and spend the rest of the morning and early afternoon shopping & visiting our downtown stores & restaurants. Parking is limited on the island and the traffic will be detoured due to the parade route so plan plenty of extra time.
Be back in your space early for the kiddie parade.  The kiddie parade starts at 3:45 pm and pre-registration is not required.  Children should gather on the sidewalk near Redman Realty (corner of Park Street West and Hwy. 51 South) by 3:15 pm. All bikes, trikes, wagons and strollers may be decorated in red, white and blue.  No motorized vehicles are allowed in the kiddie parade.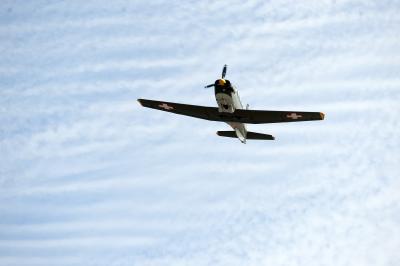 In appreciation & tribute to our hometown heroes, the main parade begins with a vintage military aircraft flyover and is led by over 100 area Never Forgotten Honor Flight Veterans. Be sure to look for Lakeland Union High School Football players walking along the parade route collecting donations to send more deserving area veterans on the Never Forgotten Honor Flight.

Waterski Show:
Make your way a few blocks over to the Aqua Bowl and grab a seat for The Min-Aqua Bats special show beginning at 7 pm on Lake Minocqua. The group has provided free, thrilling water ski shows for over 50 years each summer.  

Fireworks:
Wrap up your independence day with the fireworks display. Head to your favorite firework viewing area on land or water and settle in for the remainder of the night. If you can see the blue water tower in downtown Minocqua – you will see the fireworks.