Float Tickets: Ticket includes a commemorative inner tube and neon glow stick upon check-in. Boat Tickets: Boat ticket includes the guests on your boat.
Event Info: 
Beach Party
Pre-show Beach Party begins at 5:30 pm.
Dance & party music from DJ Doc Gary
Commemorative apparel & souvenirs for sale
Food provided by Taco Dan & beverages at our Beer Tent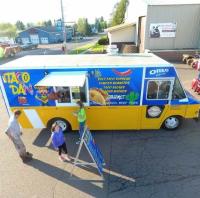 Beach & lawn games
Hollywood movie scream contest at 6:30 pm. Loosen up those vocal cords and give us your best Hollywood Movie Scream! All entries will receive a free event t-shirt and a chance to win $100! Sign up at the registration table when you arrive! 
Movie
The program starts at 7:45 and the movie begins at 8:30 pm. Watch the movie either floating in the lake or from your boat. Purchase event tickets below for your viewing preference. Print your ticket or show the ticket receipt on your phone at check-in.
Float Tickets: You will receive a commemorative inner tube and neon glow stick upon check-in. You must stay seated in your tube within the buoyed area & wear your glow stick at all times during the showing. No swimming is allowed during the movie.
Boat Tickets: Arrive at the marked boat area to check your boat and occupants in. Have your tickets printed or pulled up on your phone to be scanned.  All boats will need to park within the marked buoyed area and won't be allowed to leave until the end of the show.  You must stay on your boat. No swimming. No lily pads. 
Proceeds from the event will go toward purchasing the theatre screen. The intent is to allow not-for-profit groups to use it for their own fundraising events and hold more movie events in the park. 
*Lifeguards and EMTs are available at all times and in case of emergency.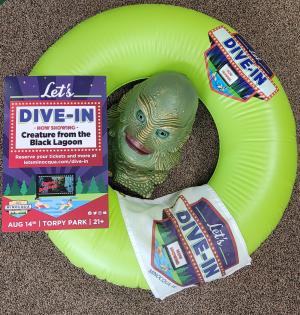 Media Sponsors: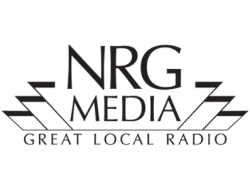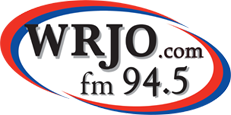 About The Movie: 

Remnants of a mysterious animal have come to light in a remote jungle, and a group of scientists intends to determine if the find is an anomaly or evidence of an undiscovered beast. To accomplish their goal, the scientists (Antonio Moreno, Richard Carlson, Richard Denning, Whit Bissell) must brave the most perilous pieces of land South America has to offer. But the terrain is nothing compared to the danger posed by an otherworldly being that endangers their work and their lives.