Some of our favorite memories growing up are from taking camping trips as a family. Actually, some of our favorite memories as adults are from camping trips too. You may not be able to pack up the camper and head to your favorite campsite right now but you can have a backyard camping excursion to fuel your campfire until you can return to the Northwoods. 
In fact, trying a backyard camping trip is a great opportunity to not only make some family memories but get your camping gear out of winter storage and make sure it is all in good condition before your camping trip in the Minocqua area. If you need to repair or replace anything, you will now have time to do that and ensure when you are able to plan your camping trip you will have an amazing time. 
Pitch a tent in the backyard
Transform your backyard into your very own Northern Highland-American Legion State Forest. Pitch your tent and set out the camp chairs and tiki torches. If you are able and it is safe to build a fire in a fire pit where you live, grab some sticks, get the fire going, and roast some hot dogs. If you can't make a fire, get out your camp stove for making some meals.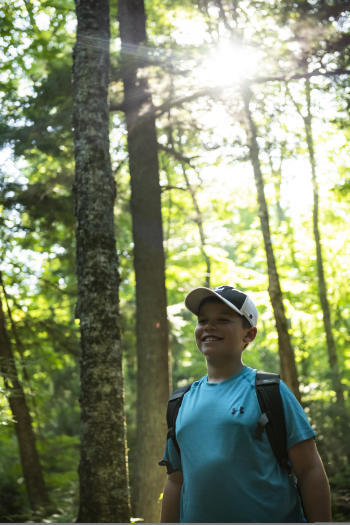 Go on a nature scavenger hunt
There are lots of fun things to find in nature if you just stop and look around. Go on our Nature Scavenger Hunt. Let's see how many of these items you can find at home too. Finish finding the rest on your next trip to the Minocqua area.
Stream our nature sounds playlist
You may not be able to enjoy the serenity of the Northwoods where you are right now, but our Spotify playlist of Northwoods nature sounds is sure to remind you of the nights by the campfire and the calm mornings drinking your coffee by the lake. If you don't have a campfire, relax to a virtual one.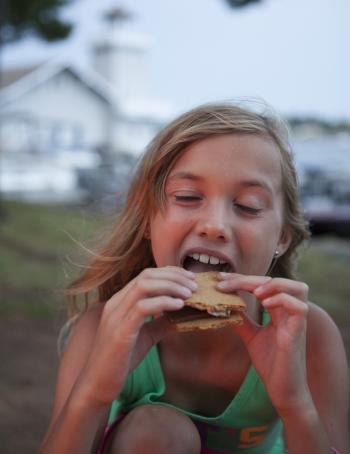 Make s'mores
Nothing satisfies your camping cravings more than s'mores. Try some really decadent s'mores from our Northwoods inspired s'mores recipes. If you don't have a campfire, you can still make them at home. 
Indoor S'mores:
Preheat oven to 400℉

Line a cookie sheet with graham crackers. Top each cracker with one square of chocolate and then one marshmallow. 

Bake until marshmallows are golden brown. About 3-5 minutes. 

Remove from the oven and top each with another graham cracker.