Art lovers: Head to the Minocqua Area in the heart of Wisconsin's Northwoods, and you'll find great galleries, unique shops, and lots of fun art events. Here's a closer look at some local arts attractions and events to put on your must-see list.
This gallery and frame store in downtown Minocqua has been catering to art aficionados for more than 40 years. The two-story gallery is home to beautiful works by Northwoods wildlife artist Robert Metropulos, as well as gifts, photographs, pottery, jewelry, and other items. Parkside also offers custom framing and printing services.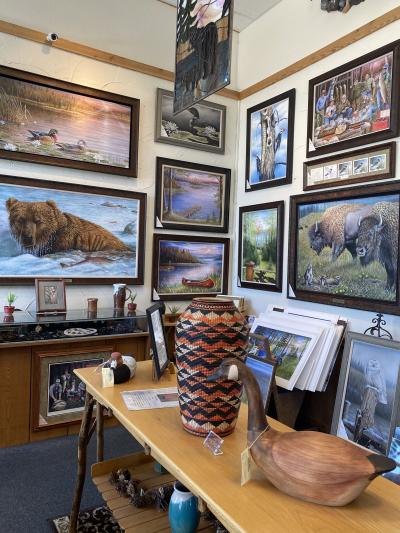 Take a quick 15-mile drive from downtown Minocqua to the studio of acclaimed artist Christine Alfery. A working artist for more than 50 years, her work has been seen at galleries, museums, and public and private collections across the country, and she has won more than 65 national awards and appeared in more than 60 publications.
 Several popular arts & crafts shows are held throughout the year, including a trio of shows presented by the Let's Minocqua Visitors Bureau. The June Bloom Arts & Crafts Show features more than 50 exhibitors selling a wide range of unique handcrafted items, and the event also features live music, art demonstrations, and concessions. Held the day after the town of Mercer's Loon Day in August, Minocqua's After Loon Delight Craft Show welcomes more than 75 artists to Torpy Park, and the Prime Choice Craft Show is part of Minocqua's annual Beef-A-Rama™ celebration that takes place on the last Saturday in September.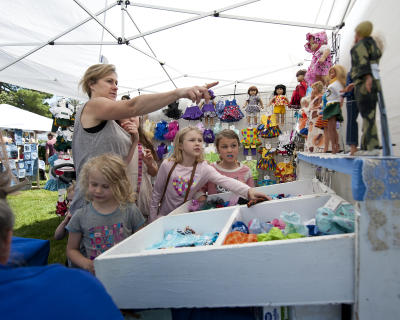 If you're feeling creative, head to Earth Goods in downtown Minocqua to make your own work of art. Try your hand at pottery painting, canvas painting, or just browse the boutique for unique handmade home goods and gifts, Wisconsin-made candles, clothing, jewelry, art supplies, and more.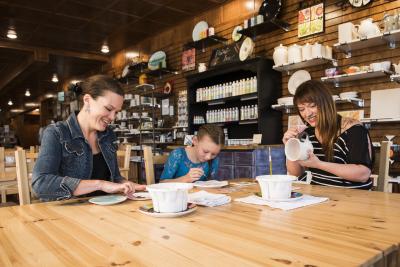 Other local businesses and organizations put on arts events throughout the year. Check out our event calendar for more information.