Population & Geography
According to the United States Census Bureau, the town has a total area of 39.2 square miles (101.6 km²), of which, 34.3 square miles (88.9 km²) of it is land and 4.9 square miles (12.7 km²) of it (12.50%) is water.
As of the census[2] of 2000, there were 1,160 people, 475 households, and 317 families residing in the town. The population density was 33.8 people per square mile (13.1/km²). There were 1,052 housing units at an average density of 30.7/sq mi (11.8/km²). The racial makeup of the town was 93.97% White, 4.40% African American, 0.78% Native American, 0.26% Asian, 0.09% from other races, and 0.52% from two or more races. Hispanic or Latino of any race were 0.69% of the population.
There were 475 households out of which 21.9% had children under the age of 18 living with them, 57.5%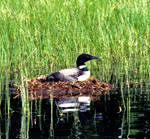 were married couples living together, 6.5% had a female householder with no husband present, and 33.1% were non-families. 27.6% of all households were made up of individuals and 11.6% had someone living alone who was 65 years of age or older. The average household size was 2.18 and the average family size was 2.60.
In the town the population was spread out with 16.6% under the age of 18, 6.9% from 18 to 24, 29.7% from 25 to 44, 26.9% from 45 to 64, and 20.0% who were 65 years of age or older. The median age was 43 years. For every 100 females there were 123.5 males. For every 100 females age 18 and over, there were 128.8 males.
The median income for a household in the town was $38,065, and the median income for a family was $41,131. Males had a median income of $30,268 versus $20,870 for females. The per capita income for the town was $19,177. About 3.6% of families and 4.7% of the population were below the poverty line, including 9.4% of those under age 18 & 4.6% of those ages 65 and over.
History
Lake Tomahawk began as a lumberjack town, originally known as "Rainbow".  It established as a village by 1889. Crude lumber camps and trapping were what drew people to this Chippewa wilderness. Railroads and saw mills were rapidly developed by 1889. Steam boats helped to open up the extensive waterways to visitors. Resorts built along the many lake shores around Lake Tomahawk began the tourist business by 1892.  Not all of the developers of the area were small town people. Many came from Chicago, Milwaukee and other large towns. They used their ingenuity, skills, and money to make this a thriving tourist town, quietly and peacefully. It also became a strong community where people did all they could to accept and help each other, including the arctic type weather and economic depression.
The town has been well known for its Camp American Legion and the McNaughton Correctional Camp, formerly a rehabilitation camp for people recovering from tuberculosis.