Not every day is a lake day. But should the weather turn dreary during your visit, or even downright nasty, there's no need to start singing the blues. There's still plenty to do here in the Minocqua area.
What's the opposite of a lake day? A museum day! At the Minocqua Museum, you can check out displays on the city's history, including a changing exhibit on one of the area's pioneer families. Over in Woodruff, the Dr. Kate Museum is dedicated to Dr. Kate Pelham Newcomb, aka the Angel on Snowshoes. Country doc Newcomb received that nickname because she was so faithful to her patients, she snowshoed to their bedsides come winter. She also was the force behind the construction of a hospital via a creative campaign to collect a million pennies. (It worked.)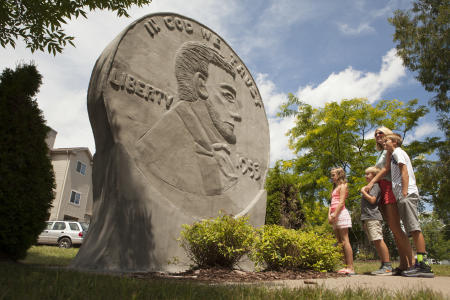 Sled fans might prefer scoping out the Snowmobile Hall of Fame in St. Germain. Among the museum's new additions is Nick Keller's 2010 Yamaha RS Vector. After Keller's mother died of breast cancer, he rode the sled a whopping 99,956 miles while raising nearly $150,000 in support of cancer victims. Another new acquisition is Polaris Industries' 1971 American Race Trailer, which hauled the company's professional race team in the 1970s.
Families may wish to duck into The Waters of Minocqua, a hotel with a 10,000-square-foot indoor waterpark that's open to the public as well as its guests. The waterpark features indoor-outdoor pools, two three-story body slides and even a play area for tots. A stop at the hotel's arcade, which boasts more than 40 games, is almost mandatory.
Earth Goods in downtown Minocqua is a paint-your-own pottery studio offering a variety of pottery projects.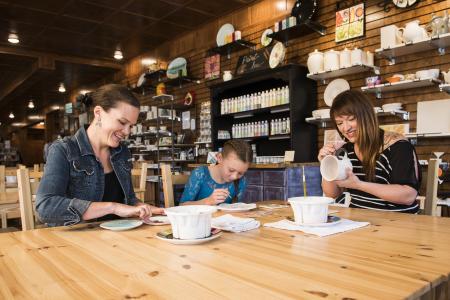 If you decide it's a shopping day, you won't run out of options. The 13th Colony and Elizabeth's Woolery are tucked together just outside of Minocqua. The 13th Colony offers country antiques, heirloom bedding, and colonial home furnishings and accessories, while Elizabeth's Woolery specializes in hand-dyed wool and reproduction fabrics.
Uncommon Scents is the spot to stock up on your bath and body products, including soaps and lotions by Thymes and Moon Valley. Over at The Christmas Chalet, its wealth of ornaments, candles and crèches will soon have you dreaming of a white Christmas.