Looking for a little live entertainment on your next visit to the Northwoods of Wisconsin? The Minocqua Area is home to several bars and other venues that regularly host talented musicians from across the area and the state throughout the year. Here are a few live music hotspots to check out.
Located in downtown Minocqua, the Campanile Center for the Arts has been bringing performing arts of all sorts to the Northwoods since 2008. The art center hosts live music monthly, as well as regular theatrical performances and art classes.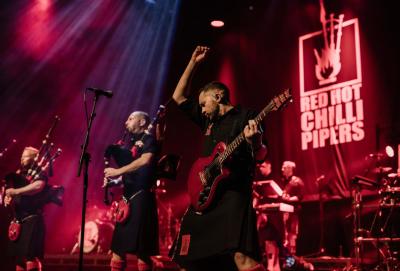 This classic Northwoods getaway was built in 1947 and sits alongside the scenic Shishebogama Creek on Highway 70 west of downtown Minocqua. The Black Bear hosts live music throughout the year and features a seasonal tiki bar, outside dining, and a game room. Check their Facebook page for more information on live music.
Discover the flavor of Germany at this popular European-style pub and restaurant in downtown Minocqua. Enjoy one of nearly a dozen tap beers in the outdoor beer garden and take in weekly live music throughout the summer. Find more information on their Facebook page.
Torpy Park
Head to Torpy Park in downtown Minocqua every Thursday at 6:30 pm in the summer for free concerts by the Lakeland Community Concert Band, Northwoods Jazz Group, Dixie 6, and more. The Minocqua Island Business Association is also hosting a Party in the Park, August 20th, from 2 pm -6pm featuring live music, food, & drinks.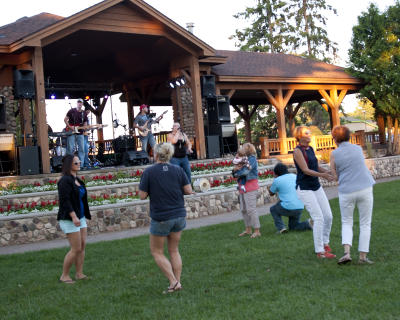 Located on Highway 51, Northern Waters Distillery holds a regular Thursday night concert series throughout fall, winter, and spring. Visit this welcoming distillery to enjoy live music and craft cocktails made with Northern Waters' own award-winning spirits. Find more information on their Facebook page.
See more live music and other events in the Minocqua Area here.