A Northwoods tradition that remains immensely popular—Friday fish fry in Minocqua is surely a must-do. The classic fish fry generally includes several pieces of fried fish, most commonly Cod, Perch, or Walleye. This fish typically comes with some type of potato and salad or coleslaw. However, there are endless variations on this classic supper club dish. Here are some of our favorites.
For the full supper club experience, stop at Norwood Pines, and dine amongst stately red pine trees. The supper club offers all-you-can-eat deep-fried cod or lake perch fish dinners. Their popular corn fritters and famous wild rice clam chowder are just some of the many accompaniments to the meal. Guests also rave about Tom's ice cream drinks. 
Northfork Fin & Filet is another great option. If you are looking for something a bit different, opt for the Cajun baked cod, which offers a spicy twist to the traditional dish. Top off your meal with the decadent Chocolate Lovers Dream, a homemade chocolate cake with ice cream and hot fudge.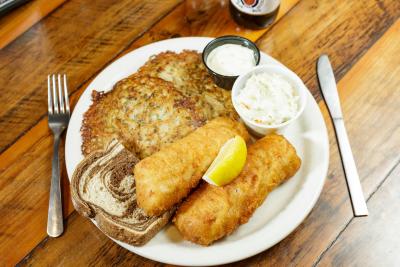 Fish fries are not exclusive to supper clubs or even dinnertime.  Have lunch at Minocqua Yacht Club. Try their Beer-Battered Walleye with bread, baked beans, coleslaw, and a choice of fries or potato salad.  If you're busy building up an appetite biking, boating, or even snowmobiling, stop at the Shamrock Pub N' Eatery. It's conveniently close to the trails and the Lake Tomahawk boat landing, plus they have an amazing Haddock and Perch combo meal.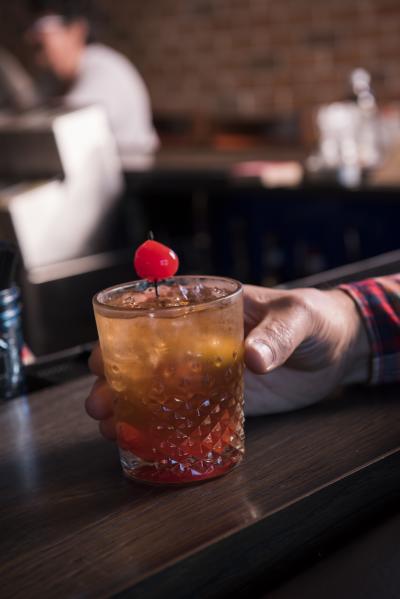 This popular tradition of fish on Fridays is well-loved by visitors and locals alike. You might be in for a bit of a wait at any of these popular spots. Your best bet is to phone ahead and see if the establishment takes reservations. If not, be sure to sip a classic Old Fashioned or locally brewed craft beer while you wait for your table.
If you prefer to eat at home, order your fish fry to go. Make your own Wisconsin fish fry experience back at home by whipping up an Old Fashioned with some spirits from Northern Waters Distillery.