Spring break is just that. A break. A break from going in a million different directions. In the Minocqua area, it's the time to break the cabin fever with a little cabin fun. If spring has you ready to say, Let's take a break in Minocqua, here's how. 
Stay & Swim: 
You aren't going to be diving off any docks into a lake on your spring break but you'll still be able to make a splash at The Waters of Minocqua. The waterpark features an indoor-outdoor pool, hot tub, a kiddie play area, and two 3-story body slides. Waterpark passes are included for hotel guests but you can still purchase day passes if you are not staying at the hotel.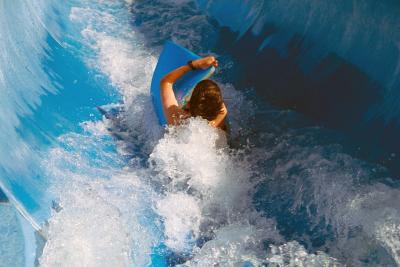 Learning While on Leave:
The kids might be on a break from school but there is a lot to learn about in the Northwoods. Learn about arts and crafts, fur trading, wild rice harvesting,  and Ojibwe history at The George W. Brown, Jr. Ojibwe Museum & Cultural Center. See vitamins, minerals, protein tablets, herbs, skin creams and lotions being made at Hillestad Pharmaceuticals. Tours are available Monday through Friday.

Whole Family Fun: 
Get some good family time in together with a few fun activities everyone can do together. Test your teamwork at the Key to Escape & Minoc- Woods Mini Golf where your group is locked in a room and you need to solve a series of puzzles together to complete your mission and escape the room or play 18 holes of mini golf on their indoor course. Just because it's spring doesn't mean you need to abandon all "winter" activities.  Strap on some ice skates and check out one of the outdoor rinks at Torpy Park & Brandy Park.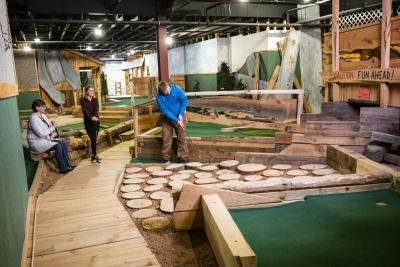 Check Our Events Calendar:
Check out the latest events calendar for fun activities too. Art workshops, live music, run/walks, and more. Organizers add new events frequently so take a look before and during your trip to see if there are any new activities you want to check out.