There is a lot of magic in Mother Nature but arguably nothing more magical than the northern lights. The northern lights, or aurora borealis, are actually more science than magic. The glowing pillars and ribbons that fill the sky occur because charged particles from the sun interact with oxygen and nitrogen molecules in Earth's atmosphere. The color of each depends on the particle and gas it is interacting with. High-energy electrons cause oxygen to emit green light and low-energy electrons cause a red light. Nitrogen gives off violet or pink colors but blue colors when the nitrogen is ionized.
We are very fortunate in the Northwoods to often have a front-row seat to mother nature's most beautiful moments. Here's how you can see the latest northern lights display.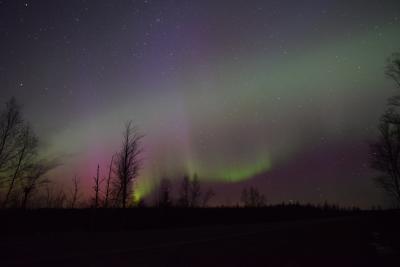 Where To Go: 
Serious aurora hunters guard their prime viewing spots like a dragon guards his treasure, but there are plenty of possible viewing areas here in the Minocqua area. With over 236,000 acres and more than 900 lakes within its boundaries, the Northern Highland - American Legion State Forest provides wonderfully scenic opportunities for a variety of outdoor recreation.
Start at boat landings that point North where you can't see any man-made lights. The key is to have as much horizon to see as possible because unfortunately, our beloved towering pines do tend to get in the way for this activity.  Another popular vantage point to scope out is the Powell Marsh Overlook within the Powell Marsh Wildlife Area. It is a beautiful recreation area that lends itself well to seeing the lights.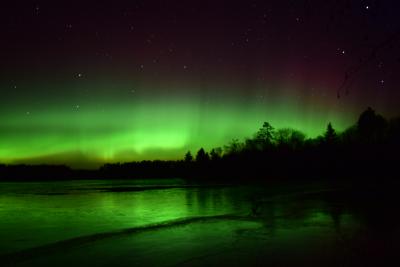 When To Go: 
Keep track and get alerts for the peak times to catch the northern lights. Be on the lookout for a hazy green on the horizon.  But depending on how high the KP index is projected, the more colors you will see. Don't forget to bring a camera even if you aren't a skilled photographer. Sometimes, you can see colors more vividly through a lens. The colors will be more muted by the naked eye. 
Enjoy watching the northern lights and share your photos with us using #letsminocqua. We promise we won't give away your viewing spot.