What can be better than ending a perfect day of vacation with a delicious dinner? Add in a spectacular view and you'll have a recipe for a great evening. The Minocqua area is rich with gorgeous natural settings and finding a lakeside spot to dine isn't hard to do. Whether you arrive by car or by boat, you'll want to be sure to take in the spectacular views at these Minocqua favorites.
Minocqua Yacht Club on Lake Minocqua offers diners incredible views along with hearty portions of comfort food classics. Be sure to catch the sunset with a cranberry Old Fashioned in hand. And, if you are so inclined, you can boat up to the Yacht Club for dinner. The restaurant offers plenty of slips to dock your boat and even sells gas.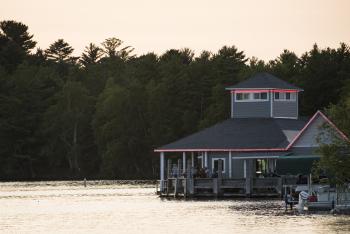 Since 1902, visitors have been coming to the Thirsty Whale to watch all of the lake action—including beautiful sunsets. The Thirsty Whale offers diners fun, family dining with a unique lakeside view from a deck built over Lake Minocqua. Guests rave over the famous wild rice clam chowder and fried shrimp.
The Boathouse restaurant, known for its spectacular views and ample portions, offers guests enchanting views of Lake Minocqua in a decidedly-nautical environment. Be sure to check out the 1903 bar in the upstairs dining room. The exquisite piece was made from salvaged barn wood and is an outstanding example of the craftsmanship of the period.
Still craving old school? Opt for Mama's Supper Club, an area favorite for more than 60 years, Mama's offers diners traditional Sicilian family recipes with a dash of Northwoods charm. Its stunning views of Curtis Lake are simply spectacular.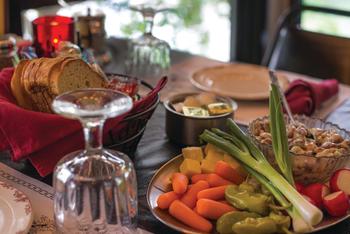 Lakeside Grill offers a great view in a smaller setting. The restaurant is small but their wraparound deck offers incredible vistas that are just picture perfect. Located on Lake Tomahawk, this special spot is the perfect spot to wind down after a long, hard day of vacation.