There is so much to do and see in the Minocqua area, including some fun and unique events. From live music and weekly concerts to runs and races, along with many arts events and community organization activities there are a ton of events throughout the year.  Here are some popular events you might want to mark on your calendar this year. 
Minocqua Antique & Classic Boat Show
June 16-17, 2023
The Minocqua Antique & Classic Boat Show returns to Torpy Park on Lake Minocqua this year. This 30+ year annual event draws 60+ beautiful boats. The in-water and on-land boats include nostalgic wooden boats from the 40s-70s, vintage fiberglass boats, as well as newer wooden boats. Don't miss the boat parade Friday evening during the intermission of the Min-Aqua-Bat Water Ski Show. Food, beverages, and great music are featured in conjunction with the Minocqua Lions Club. A real favorite is the Friday Old Fashion Shore Lunch Fish Fry.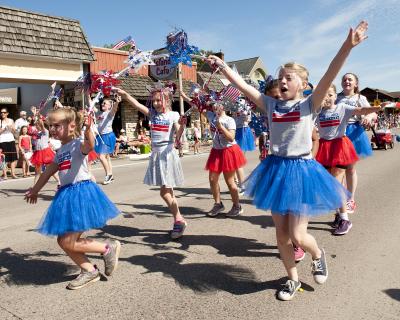 July 4th, 2023
The Minocqua area is the quintessential place to celebrate the 4th of July. The annual Independence Day festivities always occur on July 4th in downtown Minocqua and is one of the most popular celebrations in the Northwoods.  Enjoy the kiddie parade & main parade, vintage military flyover, a special Min-Aqua Bats Show, & fireworks over Lake Minocqua.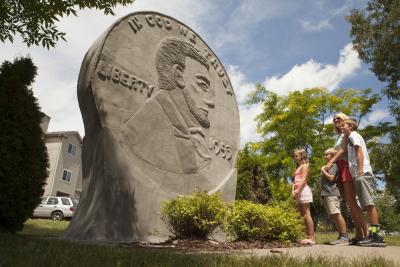 Million Penny Parade 70th Anniversary Celebration
July 15, 2023
The 70th Anniversary of the First Million Penny Parade commemorates the inspiration of Arbor Vitae-Woodruff high school teacher Otto Burich and 16 students in his class. Mr. Burich's geometry class students collected one million pennies and donated them to the building of the Lakeland Memorial Hospital in Woodruff.  The Dr. Kate Museum is also marking its 35th anniversary and both celebrations will provide a fundraising drive for the much-needed expansion of the Dr. Kate Museum.  The 2023 Million Penny Parade will start at 1:00 pm. Also included in the day's activities will be an antique car show, live music by Marty's Goldenaires, Richie Yurkovich Polka Band and Decade XS.  petting zoo, face painting, bouncy obstacle course, and slide. Food trucks will be selling brats, burgers, and beverages available throughout the day. The headline speaker for the program portion of the celebration will be Sean Conrad, a writer and standup comedian who performs all over New York City. Sean will share his insights into his film project: a film adaption of the first Million Penny Parade. 
Wheelin For A Cause: Operation Santa
July 28th & 29th, 2023
Enjoy an opportunity to ride an ATV/UTV thru the Northwoods & raise money for the Operation Santa organization. Friday night, meet others for a fish fry and reindeer games. On Saturday you can enjoy Breakfast with Santa, a guided ride to the North Pole, and an opportunity to join in the Elf Hunt ride and collect punches at various businesses throughout the area to win cash and prizes. If you've never had a ride in a UTV, here's your chance. Demo rides will be available. 
August 3rd, 2023
Continue the celebration after Mercer's Loon Day in Minocqua on Thursday, August 3, 2023 with the After Loon Delight Craft Show. The show fills the beach level of Torpy Park on Lake Minocqua from 9:00 a.m. to 4:00 p.m. More than 75 exhibitors set up rain or shine and sell a wide variety of unique handcrafted items. You will see original artwork, pottery, jewelry, tapestries, clothing, photography, wood creations, leather goods, and more. 
Red Hot Chili Pipers
August 3rd, 2023
 You don't want to miss this phenomenal show where bagpipes meet rock. Since they walked away with the top prize on UK primetime TV talent show, 'When Will I Be Famous' in 2007, the Red Hot Chilli Pipers haven't stopped for a breath, other than to inflate their bagpipes! Taking their signature 'Bagrock' sound to the masses. The Chillis have spent the last 20 years perfecting their incredible live act with sell-out shows across the globe - and they like to think of the Campanile as home in America. Tickets to this show are red hot every year so grab them now. 
August 5th & 6th, 2023
The Arbor Vitae Fire & Rescue Department will host their 46th Annual Summerfest at Fireman's Park on August 5th & 6th, 2023. This classic community event features great live music, food, drinks, kid's activities, lawn mower races, water fights, & more.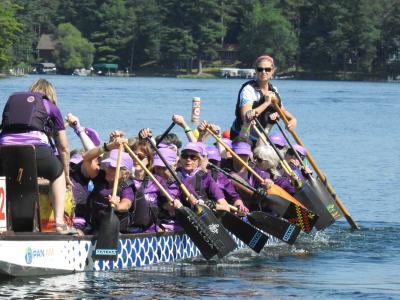 Minocqua Dragon Boat Festival
August 19th, 2023
The Minocqua Dragon Boat Festival is back for its 8th year! Over 100 teams from across 13 states and Canada will race 300m from East to West, finishing in front of Torpy Park's swimming beach in an intense display of strength and teamwork. The excitement and energy from this event has had an immense impact on the health and wellness of our community by raising over $1 million to benefit our state-of-the-art hospitals including Howard Young Medical Center and Aspirus Eagle River Hospital, the Aspirus Tick-Borne Illness Center, and Autism Services.
For more great events throughout the summer, browse our events calendar for a full listing of things to do.