The crisp air and cascading flurries of winter transform the Minocqua area into a pure white playground.  Between Minocqua, Arbor Vitae, and Woodruff, you'll find plenty to do on your getaway to the Northwoods. Here are four ideas to get started planning your winter adventure. 
HIT THE TRAILS
Whether you're exploring the Northwoods on cross country skis, snowshoes or snowmobiles, the trails in the Minocqua area are calling your name. At Minocqua Winter Park, you can ski on 80 km of groomed terrain or snowshoe on 12 km of trails. Groomed ski/snowshoe trails can also be found at North Lakeland Discovery Center and throughout the Northern Highland-American Legion State Forest. 
Snowmobilers will find plenty to explore as well, with over 1,600 miles of trails throughout the area.  Need a guide? Snowmobile tours or rentals are available through many local businesses, including Adventure North Snowmobile Tours.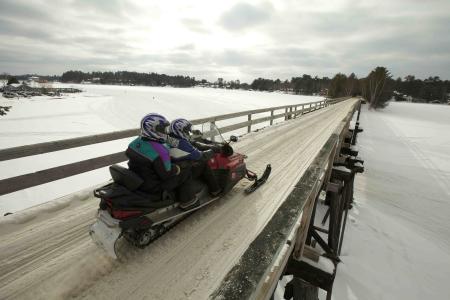 EXPLORE THE TOWNS
When you need a break to warm your fingers and toes, head to town for a bite to eat and a little retail therapy.  Charming and unique shops dot the streets of our communities. Looking for a little extra 'spirit' for your trip? Take a distillery tour at Northern Waters Distillery.
From breakfast to burgers and sweet treats, the Minocqua area has a restaurant to suit your craving.  Some offer lakeside views; others have live entertainment throughout the year. No trip to the Northwoods is complete without a stop at an authentic supper club. Enjoy a Friday fish fry, Saturday night prime rib or any of the other great options available at our local establishments.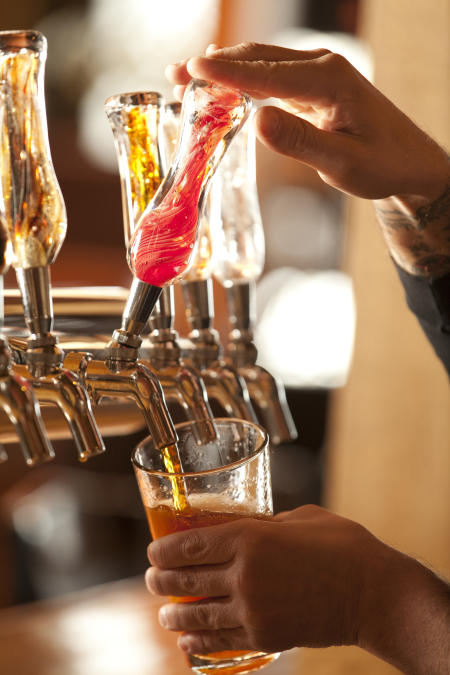 BUNDLE UP ON THE ICE
No matter what the season, the fishing is great in the Northwoods! Solid ice on many of our lakes means the ice fishermen are out in full force. With thousands of lakes, rivers, and streams, the Minocqua area has plenty of opportunities for fishermen of all skill levels. Walleye, smallmouth bass, largemouth bass, and bluegill are commonly found in our lakes. Want some extra help out there? Local fishing guides are available to show you the ropes to ice fishing in the Northwoods.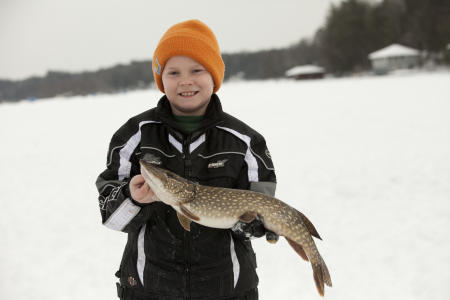 ENJOY THE OUTDOORS
If you're looking for fun for the whole family, look no further than snow tubing at Minocqua Winter Park.  Feel the wind in your face with this fun and fast winter activity.  Spend the day at the park, or stop in for some afternoon fun!
For something a little more "high" adventure, visit Northwoods Zip Line. You and your crew will zip through trees and over ravines; enjoy 2.5 hours of excitement, eight zip lines, six adventure bridges, and an amazing 1,000-foot zip over a frozen lake!