Minocqua Area Web Cam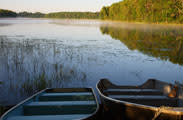 Whether the sun is shining or snowflakes are falling, take a LIVE look at the Minocqua Area through our interactive webcam.
Check the weather before you leave on your trip Up North or watch and dream about your next vacation. See for yourself why so many people have fallen in love with the Minocqua, Woodruff, Arbor Vitae, and Lake Tomahawk Area!
***Please note, Depending on your internet speed and browser it may take a few moments to load the image***