By Judy Frankel
Craft beer and small batch cocktails are a national phenomenon and the Northwoods is no exception. There are lots of places to taste and sample the creative offerings of the region's craft breweries. Why not try something new and different this trip? With inspired seasonal flavors and local ingredients, you may just find your new favorite drink.
Brews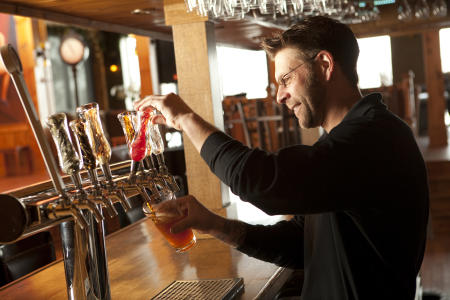 The Rocky Reef Brewing Company is a great spot for local beer. This Woodruff nano brewery, which opened in July of 2015, is already causing quite a stir. Rocky Reef Brewing Company won Best Brewery award in the 2017 Lac du Flambeau Lions Club Brewfest. At the brew pub, they offer eight handcrafted seasonal ales, porters and stouts. Their popular tasting room offers fun games like life sized Jenga and Ping Pong tables. But, take note if you're hungry. Rocky Reef Brewing Company is a B.Y.O.F. (Bring Your Own Food) and encourages guests to bring their own carry-out or delivery food to eat onsite.
With Wisconsin's beer pedigree solidly behind them, these local brewers are crafting incredible suds and sips. Be sure to try as many as you can, and for those looking for a fun souvenir, why not bring home one of your favorite new beers. Both Minocqua Brewing Company and Rocky Reef Brewing Company offer growlers to go.
True beer connoisseurs won't want to miss the Ice Cold Beer Fest. This annual event held each February is a spirited celebration of Wisconsin's beer culture. For the price of admission, you get unlimited sampling of a wide variety of micro, craft and specialty beers to sample. Add great food and live music and an event whose proceeds go to benefit local charities, and you've got a solid winner.
Spirits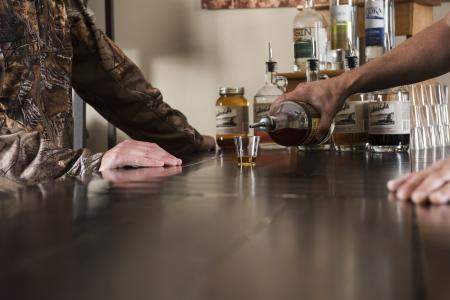 Northern Waters Distillery is the place to go if you are looking for small-batch, artisan hand-crafted spirits. Their tasting room—open all year—is where guests can see their production facility and sample their unique products, which include cold water gin and vodka, bourbon, limited releases and flavored moonshine. They proudly mash, ferment, distill and bottle by hand. If you are looking to learn more, they offer a tour and tasting that costs $10 a person and takes about an hour. Really interested? You can tag along on production day for a more hands-on experience that includes lunch and a small gift.
OLD FASHIONED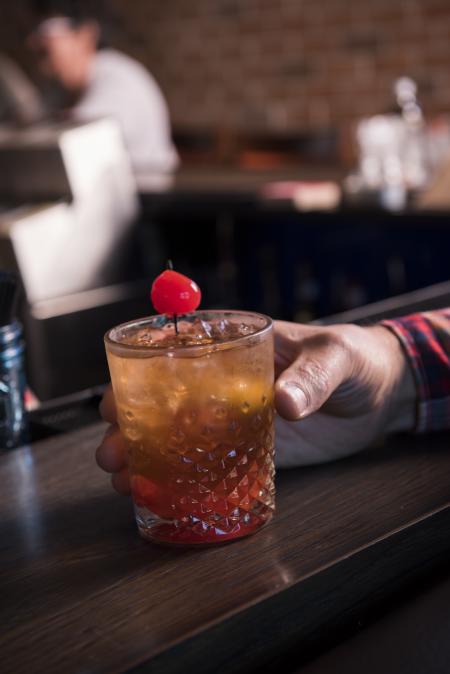 FUN FACT: Korbel is Wisconsin's brandy of choice—the main ingredient in our beloved Old Fashioned. Wisconsin consumes one third of all Korbel produced in the country, equating to 139,000 cases of Korbel each year.
When it's time for a cocktail, you've got to try Wisconsin's un-official state drink—the Old Fashioned. Made with brandy and bitters and served with a muddled cherry and orange, it's the signature drink of Wisconsin. Whether you prefer yours sour or sweet, it's the perfect sip as you enjoy a classic fish fry or soak up a Northwoods sunset.
Check out NORWOOD PINES for a traditional supper club experience. They offer great views of Patricia Lake, and the tree-lined property makes for a stunning setting to sip the signature cocktail. Their menu offers traditional Wisconsin supper club fare. Also in Minocqua, gastropub POLECAT & LACE offers a charming setting for locals and guests to try their signature cocktail and comfort food dishes.
If you are looking for a different spin on the classic cocktail, visit BITTERS & BULL in Lake Tomahawk. Known for their creative cocktails, they're re-interpreting the Old Fashioned with innovative flavors such as ripe peach and nutty pecan. Or try the cranberry infused version of the Old Fashioned at ALBEE'S YACHT CLUB for another unusual twist on a classic favorite.