Sparkling, pristine lakes. Thick, pine-scented forests. And deep, velvety silence. If this is the kind of environment where you want to play, then head to the Minocqua area in Wisconsin's great Northwoods.
Drop A Line
When you escape up here, get ready to have a lot of fun "naturally." Head out on one of the area's 2,300-plus freshwater lakes, streams and ponds and try reeling in some northern pike, muskellunge or smallmouth bass. You'll also find largemouth bass, trout and walleye in the waters up here.
Need a little direction on where to head? A few of the more popular spots include Big Arbor Vitae Lake, Squirrel Lake and Mid Lake, plus the Willow Flowage Scenic Waters Area. Don't fret if the spot you choose isn't quite to your liking; just move to one of the thousands of others.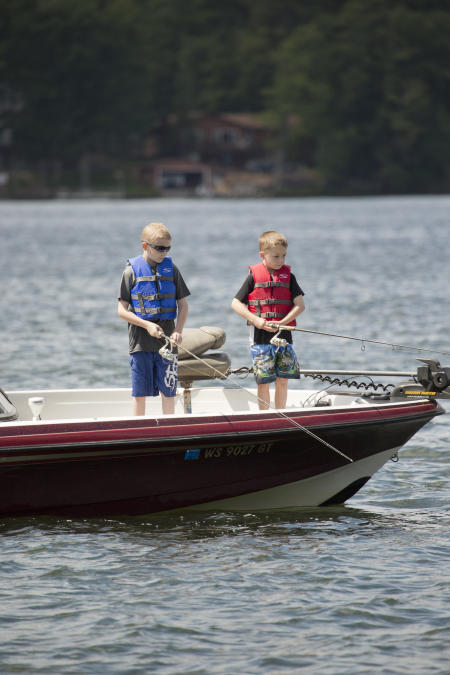 Grab Your Paddle
If paddling is your thing, you're also in the right spot. With this much freshwater flowing through the area, there are plenty of places to canoe, kayak and stand-up paddleboard. Novice paddlers may wish to check out the Tomahawk River, known for its long stretches of flat, calm water. As you drift along the river, check out the forests, savannah and grassy meadows you're gliding past. You may even spot chickadees, osprey and otters.
More experienced paddlers will find hundreds of lakes in the expansive North Highland-American Legion State Forest (NHAL), Wisconsin's largest state forest. The NHAL has six water trails mapped out for those with intermediate skills; stop by Let's Minocqua 24-hour visitor center on Highway 51 to pick up your map.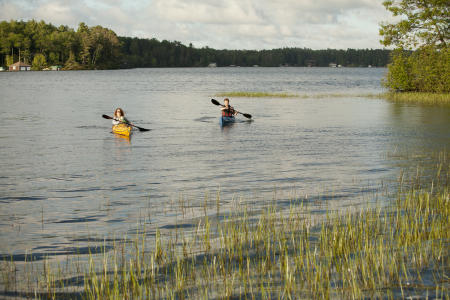 Twitchers Welcome
Birders love to walk through the 5,000-acre Rainbow Flowage, home to species such as spruce grouse, black-backed woodpeckers, olive-sided flycatchers, palm warblers and evening grosbeak. But that's not all. Bald eagles and osprey reliably nest in this area. And come fall, when the flowage's waters recede, shorebirds strut along the exposed mud flats.
Another prime bird-peeping spot is the 4,300-acre Powell Marsh State Wildlife Area, where you may spot great blue herons, marsh hawks, sandhill cranes and black terns. There's also an 1,800-acre refuge here. Some birders have spotted the rare gray jay in the NHAL State Forest, plus the LeConte's and Nelson's sharp-tailed sparrows.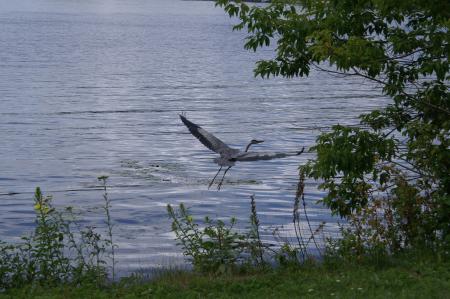 Take A Hike
The NHAL is also one of the area's top hiking destinations, with more than 70 miles of trails snaking through its scenic, dense forestland. If you think that's impressive, consider this: the Minocqua area boasts more than 600 miles of trail. In addition to the NHAL, you'll find trails in Powell Marsh Wildlife Area, the North Lakeland Discovery Center and the Chequamegon-Nicolet National Forest.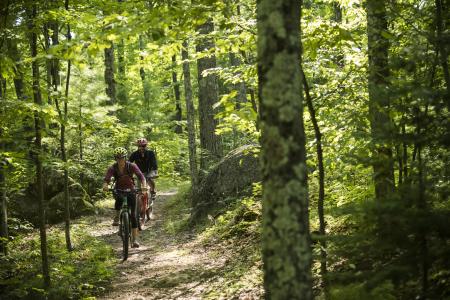 Fun on Two Wheels
Cyclists have hundreds of miles of paved bike trails from which to create a ride of any length. The trails slip in and out of the woods, and sometimes parallel the roads. Mountain bikers aren't out of luck, as the area's Raven Trails offer five miles of singletrack, plus some obstacles. The most popular area biking spot, though, is the 18-mile Bearskin Trail, a compact-granite recreational path that traces Bearskin Creek and heads south out of Minocqua, eventually connecting with the 15-mile Hiawatha Trail that takes bikers to Tomahawk.
No matter what activity you enjoy, make sure to take time to relax in your nature-filled surroundings at the end of the day. Breathe in the fresh air, then let the soothing sounds of the water and wildlife lull you to sleep. Naturally.