Hot Tracks Hands-On Series:
Option 1:
Down-and-dirty extrication with an emphasis on low staff. With the unique challenges of today's fire service (doing more with less personnel) it is imperative that we hone our craft in a realistic training environment. This 4-hour class will include both conventional and non-conventional cutting techniques with today's newest tools.
Instructors: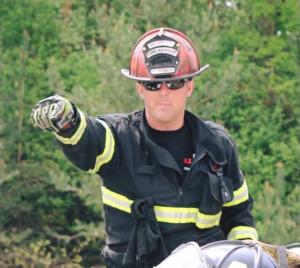 Chris Dallas is the Fire Chief in Valders Wisconsin. With over 21 years in the fire service, all being from the rural volunteer setting, Chris brings a wide range of skills to this field. Chris was a Rescue Tool Specialist for 5 years; Chris's main objective is to pass along the knowledge he has acquired over the years and make the job better than he found it.
Chris will cover all aspects of a vehicle extraction, from basic to advanced tactics, vehicle construction, responding with low staffing, weather, and using aging equipment.
Don't let your staff learn from "Trial and Error, this session provides proven techniques that have successfully removed the patient from vehicles within minutes of applying the air brakes on the engine.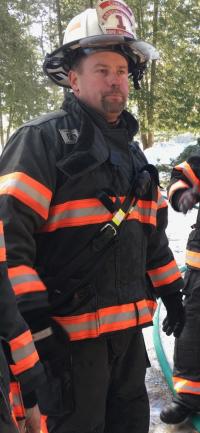 Mike Van Meter is the Fire Chief of  Arbor Vitae Fire Rescue. With over 24 years in the volunteer fire service all with Arbor Vitae, Mike has risen up through the ranks and became  Fire Chief in 2015. During his time he also served as Rescue Chief for 7 years.

Having a Federal Highway and a state highway in his response District Mike is no stranger to high-speed collisions and heavy extrication situations. Over the years he had learned from experience what works and what doesn't coming from a rural setting where sometimes staffing is an issue. With his passion for the fire service, he looks forward to passing on knowledge and life experiences to other firefighter and EMS professionals who share the same passion for the craft.
Option 2: 
Low-manpower rural water operations. This engine hands-on class will consist of low-manpower rural water operations with an emphasis on cold water pumping operations. It's no secret that the Northwoods departments have unique challenges while pumping at fires. In this class, we will go over proven tactics at the fill site, drop tank operations, conventional and non-conventional water shuttle operations, and pumping operation itself.
Instructor: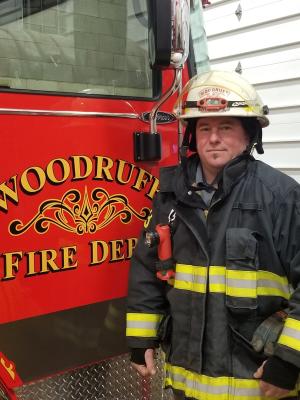 Victor Gee has been with the Woodruff Fire Department since 2004. During his time he has risen through the ranks to assistant chief in 2009 followed by chief of the department in 2019. During his time in the fire service, Victor spent 5 years as a LTE wildland firefighter with the Wisconsin DNR.

Victor is the Owner of North Star Emergency Vehicle Service Inc. Since 2009 his company has helped fix, service, and improve fire department capabilities for countless organizations around the state. His extensive knowledge of fire apparatus, pumps, and water movement help him teach people how to effectively and efficiently get water on the fire when it matters the most.