Northern Wisconsin Hunting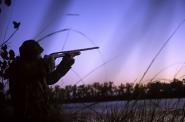 Wisconsin ranks second among all states in the number of resident and non-resident hunters with 895,000 hunters annually. The Northwoods area offers some of the finest hunting in Wisconsin, with hundreds of acres of public forest lands available for gun and archery hunting and trapping. Ruffed grouse, snowshoe hare, white-tailed deer, woodcock and wild turkey are the primary game species. Trappers can find beaver, muskrat, otter, raccoon, fisher and mink, as well.
The Northern Highland – American Legion (NH-AL) State Forest provides a variety of game habitat, with diverse forest types that include aspen, birch, oak and pine forests. In fact, more than 50 percent of the NH-AL is high-to moderate-quality deer habitat, and 45 percent is high-to moderate-quality ruffed grouse habitat.
Chronic Wasting Disease In Oneida Co.
What to Know & How Hunters Can Help
Chronic Wasting Disease (CWD) is a contagious neurological disease affecting deer. The Wisconsin DNR strongly encourages hunters to submit adult deer heads for CWD testing. It is very important to further understand CWD in our local area and detect any further infections early.
Testing Kiosks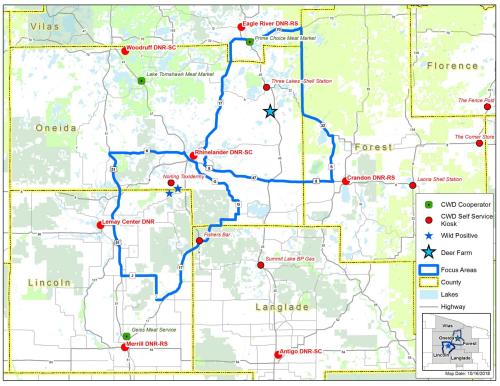 Properly transporting and disposing of deer carcasses is important to reduce risk of transmitting disease. Wild-deer carcasses and certain parts of carcasses from CWD affected counties can only be moved within CWD affected counties or an adjacent county. 
Even if you don't shoot a deer this season, hunters can be a valuable resource to studying CWD in our area. Contact your local DNR wildlife biologist to report a sick or dead deer. If a biologist is unavailable, call the DNR's customer service hotline at 1-800-847-9367.