Only Fools Run at Midnight
Saturday April 7th, 2018
Fools from near and far will romp through the streets and trails of Minocqua starting at 11pm for the Annual Only Fools Run at Midnight Run/Walk. Don't be a fool...be sure to finish before the clock strikes midnight!
This 5k run/walk offers a pre-race spaghetti feed, a costume contest, post-race refreshments and lots of family fun.
Register
Schedule
The RACE starts at 11 pm! Only the fools still run at midnight.
You may bring flashlights, headlights, glow sticks, etc.; we'll be giving out green glow necklaces. You may pick up your bib and t-shirt starting at 7:00 p.m. on Saturday, April 7. Day-of registration will start at 7:00 p.m. as well.
Here's the complete schedule:
7:00 p.m. On-site Registration and T-shirt/Bib Pick-up Begins (The first 700 registered participants will receive long-sleeve shirt. Get there early!)
9:30 - 10:15 p.m. Fool's Fashion Show (Costume Contest)
10:00 p.m. Fools Flex (Group Warm-Up and Stretching in the Field House)
10:30 p.m. Pre-race Meeting
11:00 p.m. The Fools Run 5K Run/Walk Start
The early-early hours of Sunday, April 8th at 12:15 a.m. The Fools Feast (post-race refreshments in the High School Commons)
12:15/12:30 a.m. Fool's Gold Award Ceremony (trophies, medals and acknowledgments)
Spaghetti Dinner & Sundae Bar
hosted by Hazelhurst Lions Club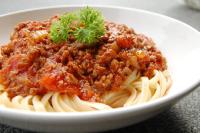 Saturday April 7, 2018 
4 to 7 pm
at the
American Legion Hall
121 Front Street, Minocqua
Adult $8        
Children 5-10 $4       
4 and under Free
The public and all "fools" participating in the 12th annual Fools Run are Welcome
Proceeds Benefit 
Dr. Kate Hospice and 
Hazelhurst Fire Department
Race Route
Volunteer
Volunteer groups and individuals make the Northwoods a great place to live and to visit. If you are interested in Volunteering for the Only Fools Run at Midnight, email the Minocqua Area Chamber of Commerce at macc@minocqua.org.
Examples of Fools Crew Duties are:
Poster Distribution (Early March)
Course Set-Up (Saturday Evening outside)
High School Set-Up (Starting at 6:00 p.m.)
Registration (7:00 p.m. - 11:00 p.m)
Greeters (7:00 p.m. - 11:00 p.m)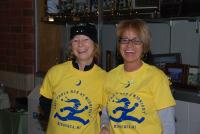 Food Service (10:30 p.m. - 1:00 a.m.)
Start Line/Finish Line (10:30 p.m. - 1:30 a.m. out-side)
Course Safety (10:30 p.m. - 1:30 a.m. outside)
Water Stop (10:30 p.m. - 1:00 p.m. outside)
Course Clean-Up (11:30 - 2:00 a.m. outside)
High School Clean-Up (11:30 - 2:30 a.m.)
Farewellers - to say goodbye & thanks at exit (11:30 - 2:30 a.m.)
Leftover Food Delivery to Frederick Place (2:00 a.m.)