We all have reasons we love Minocqua and feel lucky to spend our time here but for some couples, their love of Minocqua has made them lucky in love. 
Molly & Henry
On their very first date, they realized they had both been visiting Minocqua their entire lives on neighboring lakes! It was only fitting that their love story take the next step at their favorite place.  Henry and Molly got engaged at their cabin on Fence Lake on New Years' Eve 2021.
"We bonded over our love for Norwood Pines & the best pizza ever from Mama's Supper Club. Minocqua always has been, but will now forever be our favorite place!"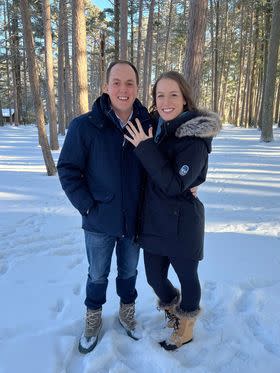 Hannah & Hunter:
After their wedding in November 2021, Hunter and Hannah spent their honeymoon on Fence Lake. It was a special place to them because they had gotten engaged at the same spot on the 4th of July in 2020.  
"We celebrated that night watching the fireworks that surrounded the ends of the lake on a pontoon. It was like a movie! Minocqua has been such a key part in our love story and we wouldn't want it any other way."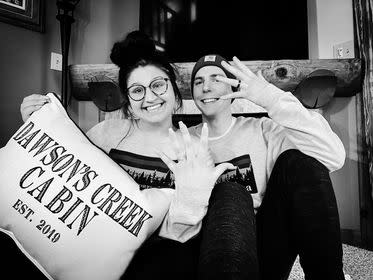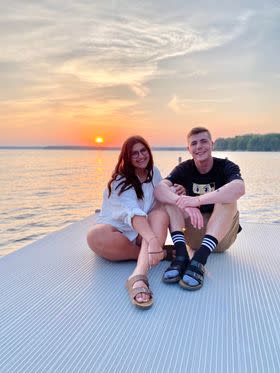 Rachel & Brett
For Brett & Rachel, their happy place is Brett's family cabin on Kawaugasaga Lake. Not only because it has been the family vacation spot for decades, but they got engaged there in July 2010.  They celebrated their engagement later that night at Marty's Place North.  Since then, they have expanded their family and their trips to Minocqua, visiting at least three times a year with their two boys. 
We now have 2 boys, Brycen and Boden. They both love going to the cabin and the Minocqua area as much as mom and dad!