The best moms deserve the best gift this Mother's Day. If you can't think of the perfect gift, we are here to take the pressure off because the Minocqua area is full of great gifts for mom.
You can find the perfect gift for every mom with our Minocqua Area Guide to Mother's Day.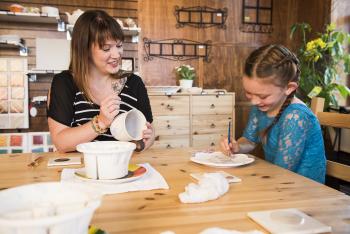 For the Sentimental Mom:
    Does your mom still proudly display your handprint drawing you made her in elementary school?  Give the sentimental mom a gift that tugs at her heartstrings like a one-of-a-kind piece of art made by you at Earth Goods Paint Your Own Pottery. It's a great gift for kids to give mom!  Not sure of your art skills? Capture not only everything she loves, but everyone she loves in one gift. Book a family photoshoot with Photography by Shelly.
For the mom that deserves time to herself:
    Trick question. Every mom deserves to themselves and they probably haven't had much of it the last year.  Give her the nudge she needs to take care of herself by booking her a treatment at Lakeland Natural Medicine. With an acupuncturist, esthetician, massage therapist, and even float therapy tanks, they have many ways for mom to relax and feel her best.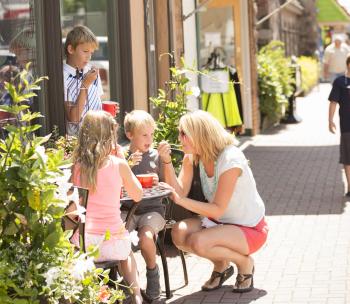 For the mom with a sweet tooth:
    Don't make mom have to hide her favorite sweets just to get some for herself. Treat her to an ice cream cone from What's The Scoop, or extra sweet Fudge from Boardwalk Ice Cream, Fudge, & Gelato. If your mom is like ours, she will probably even share with you.
For the active mom:
    Give mom another reason to get moving, besides running kids around town. Let her take a swing at indoor golfing or try a fitness class at Lakeland Fitness & Golf. For the avid outdoors mom head to Chequamegon Adventure Company, Coontail, or BJ's Sport Shop to outfit her with the best gear from paddleboards and bikes to apparel and accessories.