Ice Fishing Fun:
You've already landed a great catch in your date so anything else you catch will be an added bonus, right? Ice fishing can be a great opportunity to spend some quality time together. It is a lot of fun hanging out in the ice shack catching fish or playing card games while you wait for the next bite. New to ice fishing? Grab a guide to get started.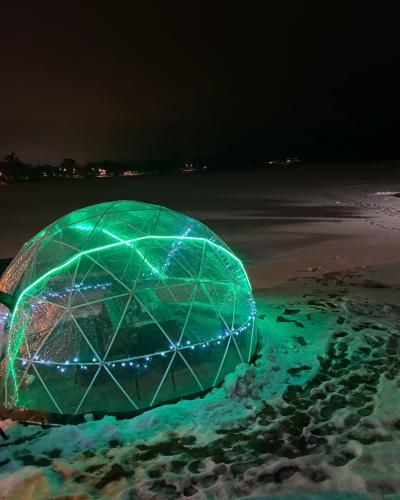 Photo: @mrs.julia_kelley
Lakeside Igloo: 
What's more romantic than being in a real-life snow globe? Rent an igloo at The Minocqua Yacht Club for a completely unique dinner and drinks experience that will surely impress your date. The igloo sits 6 people so invite some friends and make it a double date. 
Snowmobiling Sweethearts :
Snowmobiling is the perfect date because you are both sure to have fun, no matter your speed.   Get your heart pumping as you rip across a frozen lake & cruise through a fairytale landscape of frosted pine trees. It's a date that is sure to put you on the track to brapp-ily ever after.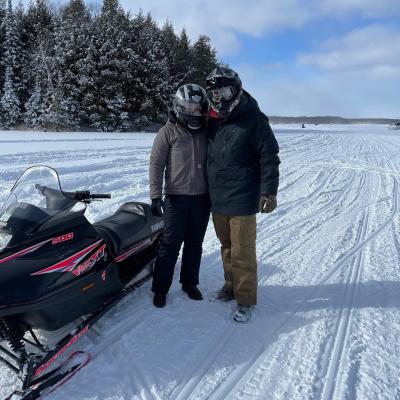 photo:@kambarinyodo
Links & Drinks: 
If you aren't big fans of the snow, try golfing on a tropical course right here. Hit the links on one of Lakeland Fitness and Golf's state-of-the-art Trugolf simulators. Up the ante, the loser can pay for a round of margaritas afterward at Mavericks Restaurante Mexicano located just up the street.