Minocqua Named one of four Midwest Living's "Favorite Family Getaways"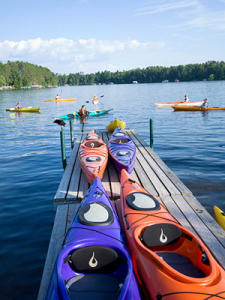 "Almost surrounded by water, Minocqua qualifies as the quintessential resort-area town - the one most people dream of when they're stuck in a cubicle on a sunny day. Popcorn- and fudge-scented air hums with the buzz of speedboats and the putter of pontoons. Giggles and shrieks ripple from Torpy Beach, a popular park and playground along Main Street. Families meander in and out of shops and gather around lakeside tables. Many return year after year. "It's tradition," says Carrie Helwig of Lee's Summit, Missouri, whose husband has vacationed here since childhood. Now they come with their own children. "We won't go anywhere else."
Visit midwestliving.com for the full story and more.
Midwest Living Declares Minocqua 1 of the 25 Coolest Midwest Lake Vacation Spots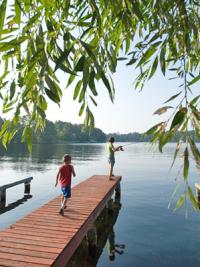 Cool for Kids: Minocqua, WI
"This northern Wisconsin resort town (165 miles northwest of Green Bay) has all the ingredients of a great family vacation - including more than 3,000 lakes in Vilas and Oneida counties. Minocqua's quieter lakes are perfect for swimming lessons and sandcastles. Meanwhile, you can zip across big Lake Minocqua on a wakeboard or check out the Min-Aqua Bats ski team.
Kids love cheering at Scheer's Lumberjack Show or digging into an ice cream cone at Hoggie Doggie's. If Mom and Dad get an evening to themselves, Northern Lights Playhouse has a summertime-perfect screened auditorium. And the lodgings here understand what a family lake vacation is all about -- no one minds a little sand tracked in.
Pictured: Families love Minocqua's plentiful dock fishing -- perfect for when little ones get fidgety." -Midwest Living (visit midwestliving.com for the rest of this great article and more) 
Minocqua Named one of the "Best Fishing Towns in America" by Field & Stream
Minocqua, Wis.
The Town Where Everybody Fishes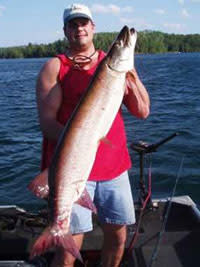 "In Wisconsin, they might as well staple fishing licenses to birth certificates. It seems everybody here was born to fish. Minocqua is a quaint little cabin community, the kind of place where you fish all day and sit on the porch at night to watch the sun set over the lake. Fishing-wise, there is much to keep you busy: trout in the creeks, and just about every species you can think of in the 70-odd vicinity lakes. The underrated smallmouth bass fishery probably should rank among the top five in the country. Of course, fishing is a prominent part of the North Woods culture, as are beer, cheese, and Green Bay Packers football. It's fair to say that living in Minocqua year-round is a commitment to being "out there" from the time the leaves drop until the snow melts (you're a solid five hours from Milwaukee, and four from Madison). But if you like water and the wild outdoors, you wouldn't want it any other way." -Field & Stream (visit fieldandstream.com for the rest of this great article and more)
Minocqua Declared one of the Best Wisconsin Towns by Wonders of Wisconsin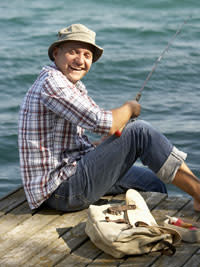 Best Town for a Fishing Getaway
Minocqua
Hayward
Eagle River
Best Snowmobiling Getaway
Eagle River
Hayward
Minocqua
 Best Cross Country Skiing Town

Blue Mounds
Cable
Minocqua

Best Town for a Family Weekend

Wisconsin Dells
Green Lake
Minocqua
Island in the Rough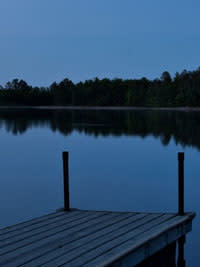 Mary Bergin of Madison wrote about Minocqua's Beef-a-Rama in her book Hungry for Wisconsin (2008, Itchy Cat Press) and loved having the Raven Nature Trail to herself during Forest Art Wisconsin.
"Surrounded by peaceful lakes and acres of pristine forests, the Northwoods town of Minocqua was once a rest stop for Native Americans traveling in northern Wisconsin. Today, travelers from all over flock to Minocqua for their own brand of rest in a town whose unique natural and manmade attractions enrich and deepen the landscape for explorers, especially during autumn..."
Visit wisconsintrails.com for the full story and more.